STUDY MBBS IN PHILIPPINES 2020
The MBBS course in Philippines is called the BS-MD program. The MD program in Philippines is equivalent to MBBS of India, UK and other common wealth countries. Philippines medical universities are recognized by World Health Organization (WHO) and Medical Council of India (MCI). Philippines is providing quality educations in medicine like MD etc. MBBS in Philippines is become the favorite destination for Indian students because In Philippines, there is no language barrier. Philippines is an English speaking country. So it is good for students that they don't have to waste their time to learn any additional language. More than 8000 students from foreign countries take admission in Philippines to study MBBS. Most of the MCI and WHO approved medical universities in Philippines are follows US education system that provide numerous opportunities for students to make a career in English speaking countries like USA, UK, Australia etc. Philippines medical universities provide both theoretical and practical education which helps to students to become successful practitioner. So many students from Philippines medical universities are also get opportunities to work in power nation countries after successfully completed their MBBS degree.
ABOUT PHILIPPINES
Quick Facts About MBBS in Philippines
| | |
| --- | --- |
| Country | Philippines |
| Capital | Manila |
| Currency | Philippine peso |
| National Language | Filipino; English |
| Course Name | MD/MBBS |
| Course Duration | 5.5 Years |
| Eligibility | 50 % in PCBE, NEET Qualified |
| Medium of Introduction | English |
| Tuition fees ( English Medium ) | 3000 to 9000 USD / Year |
| Recognition | MCI, WHO & FAIMER |
| Living Cost | 200 to 300 USD / Month |
| Recommended Universities by Bissav | Our Lady of Fatima University,University of Perpetual Help |
Philippines is an island country. It is situated in Southeast Asia in the Western Pacific Ocean. The capital city of Philippines is Manila, is famous for centuries old Chinatown and waterfront and Quezon City is the most populous city of Philippines, is the part of Metro Manila. Philippines is world's 5th largest island country with an area of 300,000km. It is the 8th most populated country in Asia and the 12th most populated country in the world. Philippines was the colony of the USA for about 50 years, that's the reason the country follows the US education system. It is a founding member of United Nations, Association of Southeast Asian Nations, World Trade Organization, East Asia Summit and the Asia Pacific Economic Cooperation Forum.
WHY CHOOSE PHILIPPINES TO STUDY MBBS
MBBS in Philippines gives you an internationally recognized medical degree.
It is the 3rd largest English speaking country, so there is no language problem to communicate with the local people.
It is 2nd largest number of doctors are practicing in USA and they are graduating from Philippines medical universities.
Different kind of Indian food is available in Philippines.
Focus on developing the theoretical and practical skills and knowledge of students.
It has a campus hostel with Indian food.
After MBBS from Philippines students can apply for USMLE and can go USA for medical practice.
Advanced and highly modern American system of Education.
There is no requirement of IELTS or TOEFL for admission in medical program in Philippines.
Indian students get highest paid job after completing MBBS course in Philippines.
ADVANTAGES TO STUDY MBBS IN PHILIPPINES
Philippines medical universities are recognized by Medical Council of India (MCI). After clear FMGE test, the students can practice in India and students can also apply for Government jobs in India and do PG/MD/MS courses in India.
Medical universities of Philippines are listed in the World Health Organization (WHO) FAIMER, Geneva etc.
Full English medium medical program course.
Students no need to learn any additional language since English is the language of instruction in all medical universities, so you don't have to waste your time for learning any other language.
No donation required in any medical universities in Philippines.
Hostels are separate for Indian students with Indian food.
Philippines has 90% literacy rate and it proves that Education is of primary concern in the country.
It gives internship and job opportunities in USA.
The climate is similar in India and Philippines. The average temperature is about 26 degree Celsius; the climate is same so students can easily adjust in new environment.
The climate is similar, so the disease is also same and it is good for the students, because they will be taught same disease which happen in India.
The passing percentage of the students from Philippines medical universities is higher than most of the other countries and it is 24.7% in the year between 2012-14.
The quality of education is high and the MCI passing percentage is the proof.
DISADVANTAGES TO STUDY MBBS IN PHILIPPINES
You cannot take direct admission in MBBS course; you are enrolled in 1.5 to 2 years of pre-medical or BS (Bachelor in Surgery) program.
NMAT Exam- After passing BS, you have to appear for NMAT exam and you need minimum 40 percentile to be eligible for admission in MD (MBBS course). For this exam, you are allowed only 3 attempts, failing then you will be sent back to India. So if you're confident that you can clear this exam then go for MBBS degree, it is the best country to study.
The program is only 4 years which keeps the student in a stress, but the overall study duration of MBBS program is 6.5 years like 1.5 years is for BS degree leading to NMAT exam then 4 years MD course after NMAT which is very long duration.
There is no history of being a country known for its health care facilities.
Student visa is not provided; all the students get a tourist visa, which they need to be renewed in every 2 months.
MEDIUM OF INSTRUCTION IN PHILIPPINES FOR MBBS COURSE
In Philippines, the medium of instruction is English in all the medical universities. Because Philippines being a colony of US and so English as its official language. That is the reason the MBBS whole course is in English language. And students no need to learn any additional language. Every signboard and name board in Philippines is written in English and it makes compulsory for every Filipinos to understand and speak English. So it becomes easy for students to interact with patients in English language to understand and learn the practical sessions.
DEGREE RECOGNITION
The Commission of Higher Education Philippines (CHED) gives the approval to both the private and public higher education institutions in the country. So the students are advised not to get admission in any medical university which is not recognized by CHED. For international recognition, student must check the university, they choose for MBBS course is recognized by World Health Organisation (WHO). All the WHO recognized medical universities are approved from CHED. Indian students must check the university that is recognized by Medical Council of India. Because MCI approved universities offer that the students can go back to India and can practice after clearing MCI screening test.
DOCUMENTS REQUIRED FOR MBBS ADMISSION IN PHILIPPINES
Invitation letter from the university.
Original Passport
12th standard mark sheet
Medical Certificate and HIV Report
Passport size photograph
Bank statement of parents and the students
Travel Insurance
Valid return ticket
IS PHILIPPINES A GOOD COUNTRY FOR MBBS
Yes, it is good decision to study MBBS in Philippines because:
No need to learn any additional language.
Full English medium teaching course for all faculties.
The climate is similar to India, no snowfall so it is easy for you to adapt the environment.
Air ticket is less if you compare to other countries.
The teaching method is US curriculum.
USMLE training will be provided and it helps to get into USA for Postgraduate study.
The high standard education facility.
No food problem, different kind of Indian foods are available.
Affordable education, living cost and accommodation.
It is one of the largest immigrant community in USA is Philippines.
Internationally accredited colleges.
Eligible to work in any other countries by clearing their examinations.
Opportunity to get internship and job in USA.
GUIDELINES FOR STUDENTS
Insurance, Medical check-up, Visa Ext. per year.
Limited seat for International students.
Admission is on the first come first serve basis.
There is no one time or semi package in Philippines.
We suggest you to deposit their tuition fees yearly and only in university accounts.
Students should have good English proficiency.
Students should have NEET pass scoring.
Duration of the course is 6.5 years.
Be aware of fraud consultants.
ELIGIBILITY FOR MBBS IN PHILIPPINES
The candidates must complete 17 years of age on before 31st December of the year of admission.
Candidates are required to score 60% in 12th standard with PCB for General Category.
SC/ST/OBC candidates need 45% in 12th standard with PCB.
Candidates must have English as a subject in 12th
Student must clear NEET.
IS PHILIPPINES A SAFE COUNTRY?
Philippines is a safe country and a beautiful place but you should be aware of your surroundings. Most of the universities are in safe areas, but it is advisable that parents should talk about safety to their children before their foreign journey. They should have a brief idea and should be conscious to take care of their purse while walking in a crowded area. There are some locations in country which comes in not so safe zone for foreigners. The general emergency number is 112; you can also call on 117 or 168 to directly reach the police.
ADMISSION PROCEDURE FOR MBBS IN PHILIPPINES
Bissav Overseas Education will assist you at every step for your dream career.
Step1. The first step is to enroll for an MBBS program in Philippines is to appear in National Medical Admission Test (NMAT), it is a national level examination which required to be qualified for getting admission in any medical college in Philippines,
Step2. If you clear NMAT, you need to choose a medical college and then fill the online form.
Step3. Fill the form at www.becindia.org and make an initial document/registration fee (10,000 online only). Send your scanned copy of the mark sheet of your 10th, 11th and 12th, the certificate of the 12th scholar and a copy of the passport at:info.bissavoverseas@gmail.com
STEP4. After completing step 1, you will get admission letter within 2 to 7 working days of your application submission. Now send your passport and all the above documents (original) and also send medical fitness certificate, HIV report and 6 photographs to our head office. The invitation process will now be started.
STEP5. Now the time is to deposit the second installment of your processing fee. Once you deposit the fee your visa will be issued as soon as possible within 7 to 12 working days of the embassy working days and process.
STEP6. Now you get your student visa, invitation letter and admission letter by the University. Now you are ready to fly to your dream university to come true your dream. We will let you know the other student's date of journey and a group of students will fly from New Delhi to your destination country.
STEP7. You need to deposit the remaining processing fees before 7 days of your flight to the destination. Our consultant will go with you to the university and stay with you until your classes will start.
Now you are the medical student and the time has come to give your 100% to fulfil your childhood dreams to be a successful doctor. Bissav team wish you all the best for your bright future.
VISA PROCESS FOR MBBS IN PHILIPPINES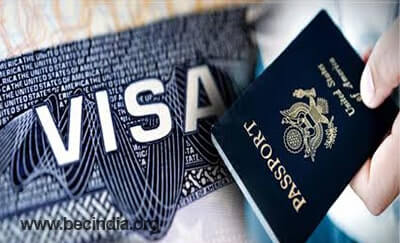 Students get their student visa from Philippines Embassy in India and they can contact us.
The documents that you need to submit along with your Philippines student visa application form varies from country to country or authorized visa center before submitting your visa application.
Documents requirements for student Visa are:
Passport or ID, valid for at least 6 months from the date of your issue date of your visa and with at least two blank pages, and a photocopy of the front page.
Two (2) recent passport-sized photograph (3.5*4.5cm)
Original and one photocopy of birth certificate verified and authenticated at the Philippines Embassy.
Original and one photocopy of affidavit of support executed by parents or legal guardian to be authenticated at the Philippines Embassy.
Two photocopies of your parent's /legal guardian's passport data page.
Original and one photocopy of transcript of records authenticated at the Philippines Embassy.
Original and one photocopy of certificate of good moral character authenticated at the Philippines Embassy.
Original and one photocopy of Medical certificate less than three months old showing that you are clear of HIV report (AIDS) authenticated at the Philippines Embassy.
Duly accomplished Personal history statements forms from the school concerned.
Original and one photocopy of comprehensive list of student's possible contact persons in Philippines.
Application form can be completed online but must be printed out so you can submit a hardcopy to the embassy, consulate or visa center.
NOTE: Student must-visit Indian Embassy Manila site before going to Philippines and the link is -
HOSTEL & FOOD FACILITY IN PHILIPPINES
HOSTEL
Most of the Philippines medical universities provide hostel facilities for international students.
Hostels are completely well furnished and equipped with beds, sofa, air-conditioned rooms, microwave, refrigerator, dining table, washing machines, etc.
Hostels are fully secured, hostels areas are 24hrs monitored by CCTV cameras and security.
24 hrs. power supply
There is a separate hostel for boys and girls.
If you wish, you will be permitted to stay at accommodation of your choice but you will allow after your first semester.
INDIAN FOOD
Different varieties of Indian foods are available in Philippines,
You will get healthy and tasty Indian food from any medical universities hostels canteens.
If students want to eat Indian foods outside the universities hostels canteen then they can explore and get varieties of Indian food like Gujrati, Punjabi, South Indian and much more.
MBBS IN PHILIPPINES AFTER GRADUATION
After graduation in Science, the Philippines offer a 4-year MBBS degree course. The students save their 1-2 years of life and also save their money that would have been spent on tuition fees, accommodation, food, traveling, etc.
MBBS IN PHILIPPINES FOR INDIAN STUDENTS
Philippines has become one of the most popular destinations to study MBBS for Indian students. Indian students get a chance to join free coaching for USMLE. Indian students no need to take load for FMGE Screening Test after MBBS in Philippines because universities provide up to date syllabus of the screening test. Most of the medical universities in Philippines is prepare students for the FMGE screening test. Students can start their FMGE test preparation from the first year of their MBBS course. Philippines gives quality of education to the students with lots of hands-on experience in the clinical field.
WHY SELECT BISSAV OVERSEAS EDUCATION FOR MBBS IN PHILIPPINES
Bissav Overseas Education is the most reliable and trustworthy MBBS Abroad Consultancy in India (Patna Bihar, Ranchi Jharkhand, Lucknow Uttar Pradesh, and Delhi). We are providing you most reliable medical admission in a very low cost in countries like Russia, Ukraine, Georgia, China, Kazakhstan, Kyrgyzstan, Armenia, Belarus, Philippines, Tajikistan, Nepal, and Central America. We provide the best support and guidance to the students for MBBS in Abroad to achieve their goals and become a successful doctor. Our aim is to providing quality steering to students. United Nations Agency will study abroad; we have sent many students to various foreign medical universities. Today, we have a tendency to area unit the leaders in academic practice and represent leading universities in USA, UK, Canada, and Ireland, European nation, Russia, China, Asian country and Singapore, as one of the number one study abroad advisor.
There is plenty of reason that makes us one of the most reliable study abroad consultants.
We ensure that all our clients get the complete solution for MBBS admission needs in international medical universities under single roof.
We are here to solve your all queries and doubts and support you as a family member.
We provide students with reliable and authentic study notes and FMGE test series to ensure that student get success in the test.
We also offer university selection guidance to help you choose cost-effective and top universities in Philippines.
We help you with the documents and Visa application like stamping from Embassy & Ministry along with translating academics notarization of documents. And get zero rejection of Visa issuance.
We make your travel arrangements.
We will guide you on education loan option in India.
We will help you in getting Visa renewal or temporary cards.
Our executive member receives you at the airport on your arrival.
MBBS IN PHILIPPINES CONSULTANTS
There are many consultants in India who provide Admission in Philippines medical university . But it is advisable to take admission through the consultants authorised directly by the Philippines Universities.
BISSAV is the organisation that directly authorized by the Philippines Universities.
BISSAV has presence all over in India with offices located in Patna, Ranchi, Lucknow, and Delhi.
A lot of students & parents come to us for admission in MBBS in Philippines.
Each and every year we are sending students in top medical colleges' admission in Philippines at their choice.
Studying MBBS in Philippines is a big decision for the students and parents, to choosing a reliable and best consultant who help you to choose the best colleges in Philippines and solve your all queries and here BISSAV offering you the right information and world class benefits.
Our motto is to shaping your career, so when it comes to helping you with the best universities in Philippines which hold the potential of fulfilling your dreams, we provide the best possible support to students.
Our transparent work policies and honest services make us a best consultant of medical admission guidance for Philippines in India.
We know how much it is important to you so we always want to do our best and give our full support to the parents and students.
We do for our clients are:
University Selection
Bissav Educational Council help you to determine which university is best for you, we give you budget-friendly option. We provide the full information of the university.
Free Counselling
Bissav Educational Council gives your personal guidance to choose courses that perfectly fits your career and personal goals.
Documentation Assistance
Bissav Educational Council provides complete passport assistance, Education loan and details of legalization documents for the students.
Financial Aid
Bissav guide you how to manage finance, be it loan or your own money. Our experts will guide you when, where and how to get funds settled in a convenient, on time and cost effective way.
Application Process
Our dedicated experts are organizing all the application requirements for MBBS programs conducted by different universities in Philippines. All you need to do is to contact us and the process will be smoothly concluded.
Pre-Departure Briefing
The pre-departure briefing is done for the student's convenience. Bissav MBBS consultants Philippines make sure that the students should know what to do, where to go and whom to contact once they are in Philippines.
Post Arrival Assistance
We take care of our students even after they have landed in Russia. We are always available to assist our valuable students throughout their studies.
One-to One Service
We give one-to-one personal guidance service to every student thereby clearing all his doubts related to MBBS in Philippines.
JOB OPPURTUNITIES IN INDIA AFTER MBBS FROM PHILIPPINES
The MD (MBBS) courses from Philippines is recognized by the Medical Council of India, so it is easy for Indian students to come back to India and can practice after clearing MCI Screening Test. MBBS in Philippines follows US education system so it gives you brighter career after your MBBS degree. You can go any country and practice as a doctor just clearing the respective exam of any country to get permission for working there.
There are various employment areas for you such as:
Biomedical companies and lab: If you are interested in research you can join this.
Medical Professor: After successfully completion of MBBS degree from Philippines, you are welcome to any medical colleges.
Hospitals and Medical Foundation: There are plenty of private and public hospitals, where you can work as a junior doctor.
FREQUENTLY ASKED QUESTIONS
What about medical education in Philippines?
Medical education in Philippines is one of the best in the world. Philippines medical education is follow the American system of education. The fact is that Philippines was a colony of USA for a period of 50 years and it is a highest exporter of Doctors and Nurses to USA. It shaped the medical education system and it came out one of the best education system in Asia.
Are the universities provided books or we need to carry along with us?
Some of the universities provide the list of recommended books to carry and some books are given by the university during session.
Do we get stipend during internship period?
No, you will not get stipend during internship.
How we pay tuition fees and other fees?
The fee directly paid to the university by bank transfer in your first year and then they carry in form of US dollar or travelers' cheque and pay directly to the university.
Will the university refund the fees if the student cannot continue further studies?
No, there is no policy to refund fees once the student is admitted.
What is the provision for international students to solve their any personal problems and queries?
Every medical university has an international department where students can directly address their problems.
Can we earn while learning?
No, you cannot do any job while studying since you have your student visa.
Can I practice in India after I completed my MD degree from Philippines?
Of course, you can practice in India because all the universities we provide are recognized by the Medical Council of India (MCI) and World Health Organization (WHO), CHED and other countries.
Is BS-MD dual degree course?
Yes, it is dual degree course, you get two degrees. The first is BS and another is MD.
Is science graduate student eligible to take direct admission for MD in Philippines?
Yes, Science graduate students are not required BS, they can do only 4 years MD course.
What is the eligibility required to get admission in BS-MD course?
For undergraduate course (BS-MD) 60% marks needed in 12th standard with Physics, Chemistry and Biology (PCB), and NEET qualified.
How is the weather in Philippines?
Philippines has a tropical weather. It is most similar to Indian weather; the average temperature in year is between 26 degree to 30 degree. So, students do not face any problems due to weather.
What kind of food is available in the hostel mess?
Variety of foods is available in the hostel mess including veg and non-veg Indian food. You can also find there North and South Indian food.