University of Perpetual Help System
University of Perpetual Help- Established in 1975, and University of Perpetual Help is a private higher educational institution located in the urban site of small city Las pinas, national capital region. The University of Perpetual Help affiliated with Christian catholic religion. Meanwhile it offers bachelor degrees, master degrees and doctorate degrees in several areas of study. Moreover the enrollment range of this institution is very high which is approximately 20000 students. On the other handUniversity of Perpetual Help also provide various facilities to the students including library, sports facilities, financial aids, scholarships, online courses and distance learning programs. It is a co-educational institution accommodating more than 1000 faculties and supportive staff.
Although this institute gain the university status in 1997. The university of perpetual help system believes and invokes divine guidance in the betterment of the quality of life. It achieve through national development and transformation, which predicted upon the quality of education of its people. This institute deals with the ideas of teaching , community science and research . as well as it also nurtures the value of helpers of god with character building is nation building as its guideline principle , although UPHS have its mesmerizing campus and college heads. Infact dean of this institute Dr. Aretas P. singson- Alday has published two books and their team scientific papers on reproductive health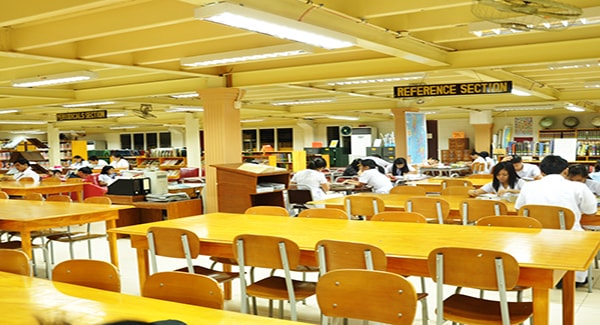 Vision and Mission
The University of perpetual help system shall emerge as a premier university in the Philippines. Of course it shall provide a venue for the pursuit of excellence in academics technology and research through community partnership. In fact , the university shall take the role of a catalyst for human development. It foresees the fillipino people enjoying a quality of life in abundance, living in peace and building a nation that the next generation will nourish, cherish and valve.
UPHS dedicates to the development of the fulipino as a leader. It aims to graduate dynamic students who are physically, intellectually , socially and spiritually committed to the achievement of the highest quality of life. After all it provide teachers web access to university of perpetual help system DALTA . meanwhile through DALTA, teachers can view their class list, the server where teachers upload their lectures and quires. Moreover another function of ALTA is access to online grades of encoding, and student evaluation.
The school of Medicine in UPOH began in 1996
It offers MD degree in Philippines.
UPHSD offers MBBS degree on tails full time medical education in the Philippines which is equal to MD in the USA and MBBS in UK and MBBS in the India.
UPHSD & Recognized by the following institution in the world-
University of Perpetual Help System Fee Structure 2021
Course Duration
AB Psychology 2 Years
MD 1st Year
MD 2nd Year
MD 3rd Year
MD 4th Year
Tuition Fees (Peso)
4,00,000
4,50,000
3,00,000
2,00,000
2,00,000
Total in INR ( Rupees )
5,20,000 INR
5,85,000 INR
3,90,000 INR
2,60,000 INR
2,60,000 INR
Note: Exchange Rate (Peso 1 = 1.30 INR)
Other Expenses are:
Charges of admission and visa processing in India is Rs. 75,000 (Including 15% service Tax)
Other documentation charge which include visa conversion, ACR Registration, medical test = $ 700 (first year only).
Visa Renewal charge from 2nd year onwards is $ 300.
Charges of Air ticket will be on actual basis.
Living Expenses:
Living and accommodation charges is approximately Rs. 6000-7000/month (payable yearly in advance)
Charges of water electricity will be on actual basis.
Cost of Indian food is approx. Rs, 7000-8000/month (2 meals a day)
Indian foods are available too
Other information
Charges are fixed there is no incensement in fees during the duration of course.
After all there is no hidden cost and no any donation charges.
MCI approved and WHO , IMED Listed.
Availability of Indian foods in the mess.
There is office in manila for Indian students and co-ordinator too.
We provide MCI study materials which is much important for the students.
Uniform for BS: 3000 pesos uniform for MD: 4500 pesos ( to be paid in University)
Medical insurance charges : 7000 pesos
Drug test : 350 pesos